_____________________________________________________________________________
Dear visitor,
Well, it has been quite a while...
Thanks for all your reactions and suggestions!
Time to draw your attention to the latest developments!
The website has undergone a thorough facelift.
The new logo for our website was designed by
Tan Oral
for the cover of a book, entitled
Gramofonlar, Radyolar, Teypler
, a collection of short stories by
Necati Mert
. Thank you, Mr Oral!
Already some time ago we introduced two new sub-branches entitled "
ZULA▾ZOYΛA
" and "
ARABICA
".
These two sub-branches were especially created to store material, which may not be directly related to the original website content (recording pioneers), but refers in one way or another to the regions that made up the Ottoman Empire. In other words, Turkey, Greece, Egypt and other countries in that area.
Although the "
ZULA▾ZOYΛA
" corner will concern mainly Turkish and Greek music-related matters, material on other ethnic groups such as Kurds, Armenians, Jews, Albanian and what have you.
The material may not be directly related to the original website content (recording pioneers), but may be interesting for people who have some kind of affiliation to all ethnic groups, living within the Ottoman Empire, as it was called at the time when recording in that region began.
Meanwhile both the "
ZULA▾ZOYΛA
" and "
ARABICA
" items have undergone some radical changes.
A number of
new items
have been added to the original content.
ZULA▾ZOYΛA

ODD & EXTINCT INSTRUMENTS IN GREEK MUSIC
by Hugo Strötbaum

This item focuses on unusual instruments in Greek music.
Four articles on instruments like double neck guitars, mandolas,
oudolas and armonicas, plus four illustrative slide shows.
And a very weird instrument to boot: the mélophone.

THE BLUMENT(H)AL FAMILY IN PICTURES

The present Blument(h)al Photo Gallery will be soon be replaced by a slide show of over 120 pictures covering the families of Hermann and Julius Blument(h)al.
(These pictures will be available at the next update.)

ISTANBUL - TARLABASI (1985 - 1987)

Once upon a time / Bir varmis bir yokmus ...
Between 1985 and 1987 rows of historic houses along Tarlabasi Caddesi (Street) in Istanbul were demolished, to make way for a wider six-lane Tarlabasi Bulvari (Boulevard).
Robertine ter Haar-Romeny, who at the time lived in the area, extensively photographed the dramatic goings-on and gave permission to present here for the first time a selection from her stunning collection of photographs.
IORDANIS TSOMIDIS IN PICTURES : A SLIDE SHOW

A new series of photographs of bouzouki virtuoso Iordanis Tsomidis taken by Gerrit de Ruijter. The pictures were made ca. 1987 in Amsterdam and are presented here in the form of a slide show.
GOULASH, WIENER SCHNITZEL AND SIS KEBAP: PREMIER RECORD by Hugo Strötbaum

An article about a recording trip of the Hungarian record company Elsö Magyar Hanglemezgyar (Erste ungarische Schallplatten-Fabrik or First Hungarian Record Factory) to Constantinople in late 1911.
With reproductions of the original Turkish Premier Record catalogue of 1912 and a discography in modern Turkish.
An almost identical version of this article was previously published in The Lindström Project, Vol. 4. (2012).
However, this online version differs from the article in that it enables the visitor to consult all pages of the original 1912 catalogue, plus transliterated modern Turkish versions of the corresponding pages.
WILL GAISBERG IN CONSTANTINOPLE (1904):
A DISCOGRAPHY by Hugo Strötbaum

In 1904 William ("Will") Conrad Gaisberg visited Constantinople and made recordings for The Gramophone Company in his d/e/[f] matrix series.
Here is the complete discography of both 7-inch and 10-inch Turkish and Greek recordings in chronological order, i.e. according to matrix number).
It also features relevant correspondence between London and Vienna from the EMI Music Archives.
RECORDING SHEETS FROM TRIPLICATE BOOKS


Recording sheets of Arthur S. Clarke's 1910 Salonica-Smyrna-Constantinople recording sessions
Recording sheets of George Dillnutt's 1911 Drama-Salonica recording sessions.

(courtesy EMI Music Archives)
TANBURI CEMIL BEY (1871 - 1916)



• Tanburi Cemil Bey: photographs and documents
• Discography of Tanburi Cemil Bey's recordings
• Record labels
• Record catalogues
• Tanburi Cemil Bey's Notebook I (arabic script)
• Tanburi Cemil Bey's Notebook II (modern Turkish script)
• Who was Dr. J. K. Sutherland from Flint, Michigan?
• Sources
• Tanburi Cemil bey on CD
• The Blumenthals: a concise history

ARABICA

Another new sub-branch is
"ARABICA"
. This recently installed page will contain material relating to Egypt, Syria, Lebanon etc..
FRANZ HAMPE IN CAIRO (1903)
by Hugo Strötbaum

A complete discography of Franz Hampe's Egypt 1903 recordings for The Gramophone Company, plus a slide show of labels of a number of very rare Egyptian 7-inch (18cm) single-sided discs from this same recording session.
Also scans of those pages from the original 1904 and 1905 Grammophon catalogues that listed these Egyptian 1903 recordings.
RECORD LABELS

Record labels: what is so fascinating about old record labels? A concise history of the study of gramophone record labels. (in preparation)
An excerpt (the BAIDA chapter) from a unique work in progress: The German 78rpm Record Label Book.
RED KEYHOLE-PEEPER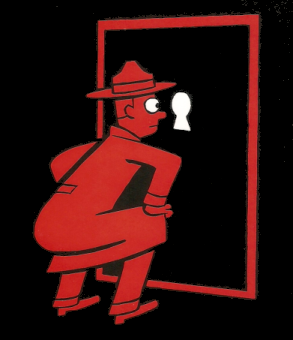 Who can identify the
Columbia engineers
and other persons in the picture?
An identification parade...
LATEST UPDATES TO THE REGULAR RECORDING PIONEERS
OTHER IMPORTANT NEWS
IN PREPARATION
PREFIXES AND SUFFIXES USED BY THE GRAMOPHONE COMPANY HIS MASTER'S VOICE etc.
DATING SURVEY OF ORIENTAL GRAMCO / HMV RECORDINGS
THE BAIDAS IN EMI CORRESPONDENCE
Best wishes,
Hugo Strötbaum
---